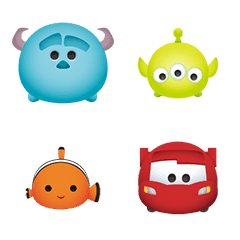 Disney Tsum Tsum (Pixar) Emoji
The Walt Disney Company (Japan) Ltd.
The Tsums star in their own emoji set! Add your best friends from Toy Story, Monsters Inc., Cars, and other classics to your messages today. Bet you can't name all of them!
Cliquez sur un emoji pour en afficher un aperçu.
©Disney/Pixar
Plus d'Emoji comme ceux-là