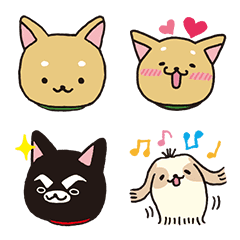 Imagineer Co., Ltd. / San-X Co., Ltd.
The playful pups of iiwaken are now available as a set of super-cute emoji! Whether you're happy or sad, or just need a quick excuse, these adorable canines and their puppy dog eyes have got you covered.
Click an emoji for a preview.
©2018 San-X Co., Ltd. All Rights Reserved.
More emoji like these