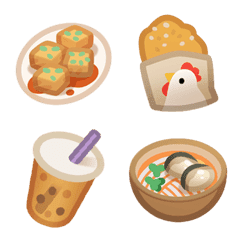 HJ-Story
HJStory food emoji - Taiwan edition!! Let him/her know What you want to eat today! Check out the other food emoji from HJS: What to eat series!

Data pembelian dikumpulkan untuk laporan penjualan ke kreator konten.
Tanggal pembelian dan negara/wilayah yang terdaftar pada pembeli termasuk ke dalam laporan penjualan. Informasi yang dapat diidentifikasi tidak akan pernah disertakan ke dalam laporan.


Klik emotikon untuk pratinjau.
HJ-Story
Emotikon Serupa