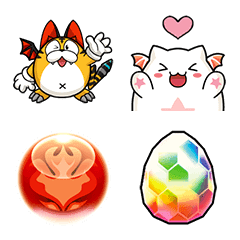 GungHo Online Entertainment, Inc.
The fun of PUZZLE & DRAGONS is now available in its own emoji set! Fill up your messages with fun faces from Toragon and Tamadra, plus a wide selection of icons from the game itself. These emoji are a perfect match for all of your chats!
Click an emoji for a preview.
© GOE
More emoji like these