Announcements
The latest news and announcements from LINE STORE.
LINE PLAY 100% Bonus Gem and Luxurious item Chance!
Hello PLAY-ers! We've got a special 3day event going on only in the LINE STORE.
We're having an event where you can get special bonus and a luxurious item!
Don't miss this chance!
Event Period
From 11 am on June 13 till 11 am on June 16 (GMT +9)
Details
1) During the event period we're selling special bonus Gems only on the LINE STORE.
We're giving you 40% and even 100% bonuses.
Watch out for the two super special items as well
2) Get a luxurious item per each purchase!
Every time you buy 100% bonus item,
you will get a luxurious item, which you cannot find anywhere else!
Now, or never!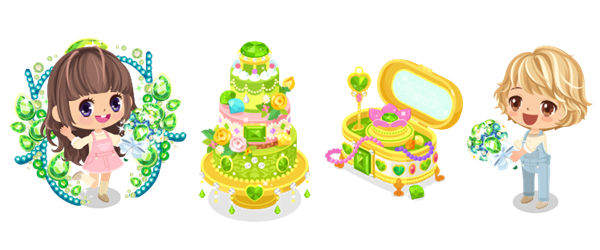 Access LINE PLAY here:
※ Note
You may only purchase these items from the LINE STORE.
There are no limits to the numbers of purchases per person.
The luxurious item will be given only for the purchase of 100% bonus Gem item.
If you fail to receive your present from James, please try closing and restarting the LINE PLAY app.