Announcements
The latest news and announcements from LINE STORE.
LINE 6th year celebration! Buy official sticker and you can get chance to win LINE Points lottery!
News: Thank you for joining the campaign! To thanks for your support, more sticker packages are included in the event!
Thank you for all the support of LINE sticker shop!
There are a total of 450,000 chances to win, and up to 6,000,000 accumulated points for you to win, don't miss it!
l Campaignperiod: June 22nd 9:30am ~ July 20th 23:59pm (TW time)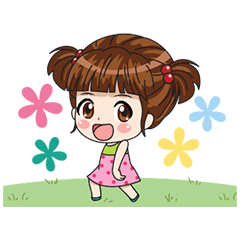 l Lottery Ends: Before July 21st noon 12:00 (TW time)
l Prize:LINE Points 600 points/ 60 points / 6 points / Thank you.
l LotteryPoints sent: LINE Points will automatically be sent to your LINE Points balancebefore mid-August, please check your LINE application: More> LINE Points>History
l Lottery Process:
After you buy a new release sticker or send presents, following chat will pop-up, press the bottom banner "Try your luck"
STEP 1: Buy qualified sticker or send presents to others.
STEP 2:There will be a text bubble showing up in chat room, push you a message.
STEP 3: Please click link below the text, following chat will pop-up, press the bottom banner "Try your luck".
Please note:
l The lottery process of this campaign is for mobile only. Please do not execute lottery result on PC or Pad devices. For example, user can buy qualified sticker via PCor Pad, but please execute lottery result in mobile device.
l This campaign is for Android (OS) and iPhone (iOS) system only.
l This campaign is for Taiwan phone number only. Those who don't sign up with Taiwan mobile number or sign up with Facebook only cannot join this campaign.
l This campaign is for official LINE Store and in-app Sticker shop purchaser only.Non-official vendors are not recognized or supported in this campaign. LINE can redeem LINE Points, and cannot protect user's right and interest if users purchased via non-official channels.
l The limitation of total accumulated winning amounts is 999 points per user.
l Users who change phone device, local region set up or refund qualified sticker during campaign period cannot receive reward.
l LINE is not responsible for those unfinished case due to unpredictable factors such as internet capability, device problem and personal setting.
l LINE Points are valid for 180 days, and can be used in LINE sticker shop, theme shop, LINE STORE, gift shop and other official announced channels.
l Prize can not be refunded or be exchanged to cash as reward.
l LINE has the right to alter or change the detail of the campaign, and has the final interpretation of this event.
l For those who participate in this campaign are considered to agree to the terms listed above.
l Please consent to all above terms before joining this campaign. Joining this event will be treated as agreeing "all above terms",
LINE Privacy Policy
, that LINE could collect, process and use user's personal information and the result of this event.