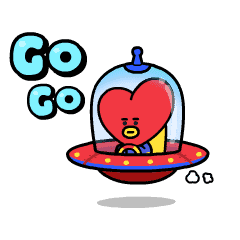 Animation only icon
UNIVERSTAR BT21: Scene Stealer

BT21

UNIVERSTAR BT21 from the members of BTS are now ready to steal the show! With their unique blend of humor and cuteness, these characters will make sure the spotlight is always shining brightly on you.
Auf Sticker klicken, um Vorschau zu sehen.
©BT21
Ähnliche Sticker