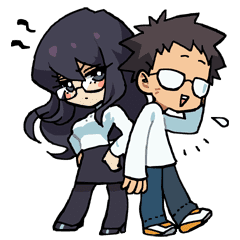 Ms. Dosanira and Mr. Dachikante

dosanite

Ms. Dosanira is an avid yet harsh boss to teach everything to Mr. Dachikante, who looks a bit shy and weak, yet eager to learn all things she tells him to do.
Click a sticker for a preview.
Take it easy, but take it!
Other stickers from dosanite
Similar stickers