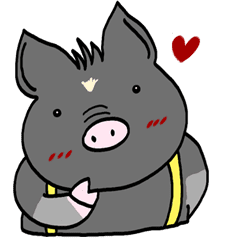 Pleasant friends and miniature pig Maruo

Marumoryutsu Inc.

Delightful stamp of pleasant friends who gather in miniature swine Maruo who is in front of the station Shingashi of Kawagoe, Saitama Prefecture! !
Click a sticker for a preview.
(C) 2014 Marumoryutsu Inc. All Rights Reserved.
Other stickers from Marumoryutsu Inc.
Similar stickers