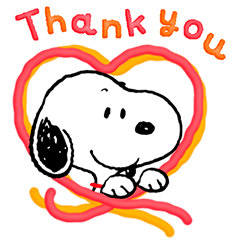 Popup only icon
Wonderful Winter Snoopy Pop-Ups 2

TV TOKYO Communications Corporation/SNOOPY

Another winter, another fun set of Snoopy pop-up stickers! Fill up your days with this beagle's special seasonal antics. Featuring stickers for Christmas, New Year's, and more, you'll be using this set all season!
Click a sticker for a preview.
© 2017 Peanuts Worldwide LLC
Similar stickers