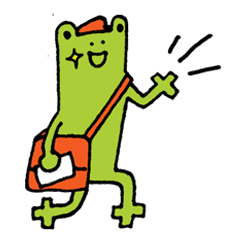 Arlie and friends in the chokochoko town

SENSHUKAI CO., LTD.

Arlie is a frog postman.He lives a happy life in the chokochoko town with many friends. Chat with your friends with his lovely and funny stickers!
Click a sticker for a preview.
Copyright ©senshukai.CO.LTD
Other stickers from SENSHUKAI CO., LTD.
Similar stickers