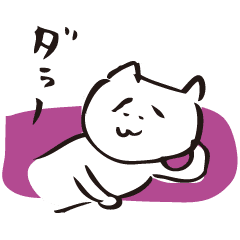 Cat no motivation 2 -a little motivation

Oden Tomomi

This Sticker is the second edition of "Cat no motivation". He is so lazy cat and he has no motivation. He issued a motivation a little bit, but still negative.
Click a sticker for a preview.
Copyright 2014 Tomomi Honiden all rights reserved.
Other stickers from Oden Tomomi
Similar stickers