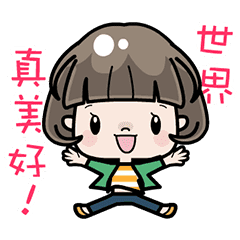 Animation & Sound icon
Talking Cute Girl with Bobbed Hair 4

copochan

That talking cute girl with the bobbed hair is back again, this time with more animated stickers! Use these to convey those heartwarming and funny emotions tucked away in the cockles of your heart. Or just jazz up your New Year's greetings with some extra cuteness!
相关贴图