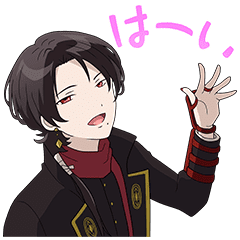 Touken Ranbu: Hanamaru Stickers 2

TOUKEN RANBU HANAMARU project

Sharpen those swords once again—we've got even more stickers from the anime Tokuen Ranbu: Hanamaru! Slice through the silence and get things going with a sticker boost provided by the strong and handsome Touken Danshi.
Click a sticker for a preview.
©2017 TOUKEN RANBU HANAMARU project
Other stickers from TOUKEN RANBU HANAMARU project
Similar stickers