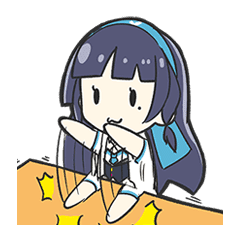 Premium
Aoi Fuji

Hi all of you! This is Aoi Fuji!! These are new stamps of me gets into live costume:) I have no idea how to present these stamps to be east to use and joked...
Data pembelian dikumpulkan untuk laporan penjualan ke kreator konten.

Tanggal pembelian dan negara/wilayah yang terdaftar pada pembeli termasuk ke dalam laporan penjualan. Informasi yang dapat diidentifikasi tidak akan pernah disertakan ke dalam laporan.

Klik stiker untuk pratinjau.
©Fuji Aoi
Stiker Serupa