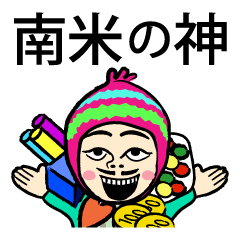 God of South America (Ekeko doll)

Chuck March

Sticker God fulfill the wishes of the Andes of "Ekeko doll". It is Uncle annoyed a little, but it is the God of happiness! Grant a wish to be sent to friends
Click a sticker for a preview.
Copyright © 2014 Chuck March All Rights Reserved.
Similar stickers