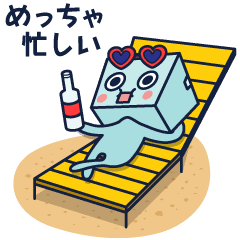 just kidding ! pardon me ! :p

BottleCube inc.

Let's use this Hakobo's sticker,if you want to tell friends that is difficult to say without offending opponent .These are expressions Japanese manner .
Click a sticker for a preview.
Copyright© BottleCube inc. All Rights Reserved.
Other stickers from BottleCube inc.
Similar stickers