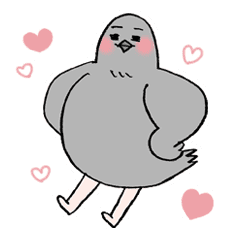 Pigeon or Human ? She is Hatoco!!

Hatoco

Hatoco has the body of a pigeon but foot is in the form of human.She is a cute creature! It is a character there is a warm As it is written in pencil.
Click a sticker for a preview.
Copyright (C) 2014 Hatoco All Rights Reserved.
Other stickers from Hatoco
Similar stickers