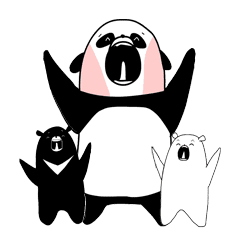 Dogura

There are many funny stickers in here! You'll get 3 bears II to send your feelings to all your friends!
Data pembelian dikumpulkan untuk laporan penjualan ke kreator konten.

Tanggal pembelian dan negara/wilayah yang terdaftar pada pembeli termasuk ke dalam laporan penjualan. Informasi yang dapat diidentifikasi tidak akan pernah disertakan ke dalam laporan.

Klik stiker untuk pratinjau.
Copyright © 2014 Mr.D
Stiker Serupa