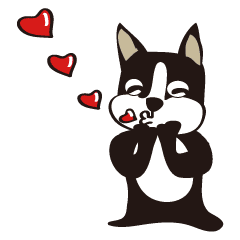 boschee of the Boston terrier

sanae sato

It is the Sticker of the pet dog "cheese" Boston terrier.Though you smell of an uncle, please enjoy the rich expression of the girl !buhibuhi dog.
Haz clic en los stickers para verlos en grande.
Copyright (C) 2014 sanae sato All Rights Reserved.
Stickers similares