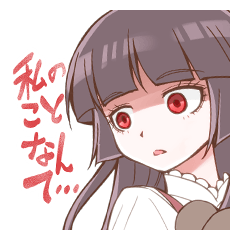 Premium
menhealer girl of everyday

Let a delight

Menhera girls everyday of LINE Sticker.This is the be cornered him anxious to thoroughly.Usually to feel that it can be said if also stamp be hard to say.

Data pembelian dikumpulkan untuk laporan penjualan ke kreator konten.
Tanggal pembelian dan negara/wilayah yang terdaftar pada pembeli termasuk ke dalam laporan penjualan. Informasi yang dapat diidentifikasi tidak akan pernah disertakan ke dalam laporan.


Klik stiker untuk pratinjau.
©Let a delight Co.,Ltd. All Rights Reserved.
Karya Lain dari Let a delight
Stiker Serupa