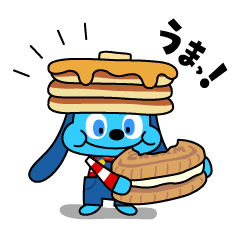 PANCOO the Treats Animal!

Polygon Pictures Inc.

A pancake puppy in the Treats Forest, PANCOO is now available as stickers. Pudding, Cookies, Chocolate and other delicious Treats Animals will be joining soon!
Click a sticker for a preview.
Copyright © POLYGON PICTURES All Rights Reserved.
Other stickers from Polygon Pictures Inc.
Similar stickers