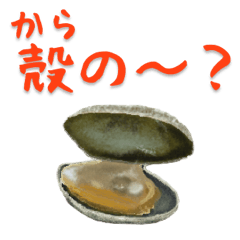 Premium
The Sticker of Japanese food 2

Kobayashi of Kobayashi Univ.

This is the Sticker of vegetables, marine products and Japanese food. You may can use it for your daily conversations with others.

Data pembelian dikumpulkan untuk laporan penjualan ke kreator konten.
Tanggal pembelian dan negara/wilayah yang terdaftar pada pembeli termasuk ke dalam laporan penjualan. Informasi yang dapat diidentifikasi tidak akan pernah disertakan ke dalam laporan.


Klik stiker untuk pratinjau.
Kuni2015
Karya Lain dari Kobayashi of Kobayashi Univ.
Stiker Serupa