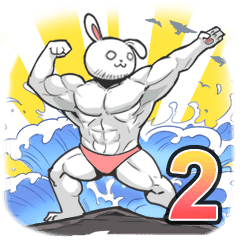 Premium
Rabbo the Muscle Rabbit 2: Reloaded

Babustudio

Pump up any LINE conversations with Rabbo the Muscle Rabbit! Get even more pumped with the sequel, Rabbo 2 : Reloaded.
Data pembelian dikumpulkan untuk laporan penjualan ke kreator konten.

Tanggal pembelian dan negara/wilayah yang terdaftar pada pembeli termasuk ke dalam laporan penjualan. Informasi yang dapat diidentifikasi tidak akan pernah disertakan ke dalam laporan.

Klik stiker untuk pratinjau.
©babustudio
Stiker Serupa