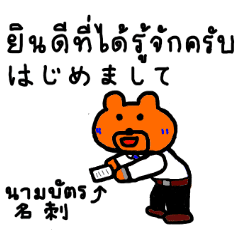 Business bear named Blue in office TH&JP

Dai

A bear named "Blue" who is an business man & enjoys his work at office. Work in office is tough, but we can survive and smile with him. (Thai&Japanese Sticker)
Click a sticker for a preview.
Copyright © 2014 Dai All Right Reserved.
Similar stickers