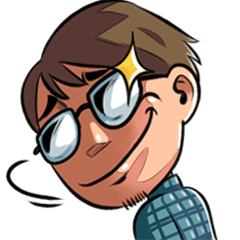 Premium
thefreddiepp

FredDIEPP.... Are you confused?How to pronounce my name?It's Freddie double P not Fred DIEPP. It doesn't matter,because YOU MUST HAVE Fred! oh! no! Faith.

Data pembelian dikumpulkan untuk laporan penjualan ke kreator konten.
Tanggal pembelian dan negara/wilayah yang terdaftar pada pembeli termasuk ke dalam laporan penjualan. Informasi yang dapat diidentifikasi tidak akan pernah disertakan ke dalam laporan.


Klik stiker untuk pratinjau.
© iprincefrog
Karya Lain dari thefreddiepp
Stiker Serupa