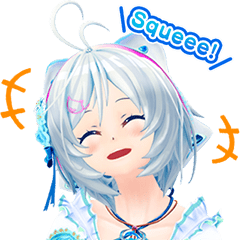 Sound only icon
Siro, Idol Club, and Barchal

.LIVE

Hi, I'm Siro! I'm here along with the members of Idol Club for this fun sticker set! Not so sure why there's a horse here too though... Anyway, I hope that you enjoy using these stickers in your chats! When tapped, these stickers will play on iPhones even in silent mode.
Click a sticker for a preview.
©.LIVE
Other stickers from .LIVE
Similar stickers