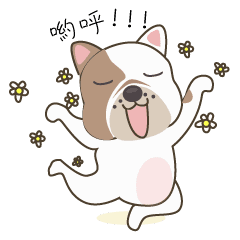 Mr. Dre the English Bulldog (Chinese)

Carol C

(Chinese)Mr. Dre is an English Bulldog who loves to play. Whether he is at the beach tanning, or at the gym working out, Mr. Dre knows how to hang out in style!
Click a sticker for a preview.
Copyright © 2015 C Studios. All Rights Reserved.
Other stickers from Carol C
Similar stickers