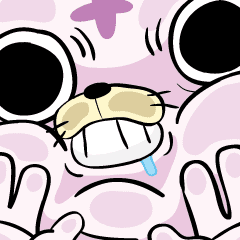 Premium
Pixify Studio

Let's enjoy intruding other's stories with your friends using this sticket which called "Taro Tiger". Download it and have a funny gosiip together.
Data pembelian dikumpulkan untuk laporan penjualan ke kreator konten.

Tanggal pembelian dan negara/wilayah yang terdaftar pada pembeli termasuk ke dalam laporan penjualan. Informasi yang dapat diidentifikasi tidak akan pernah disertakan ke dalam laporan.

Klik stiker untuk pratinjau.
© Pixify Studio, 2015
Karya Lain dari Pixify Studio
Stiker Serupa