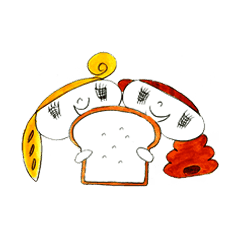 Panna and Kolone's Breadful Days

Sui Sui, Ltd.

To all those bread lovers who are in great need of lovely bread stickers.We would like to present our very first heartwarming sticker collection. Enjoy!
Click a sticker for a preview.
BREAD1set © Sui Sui, Ltd.
Other stickers from Sui Sui, Ltd.
Similar stickers