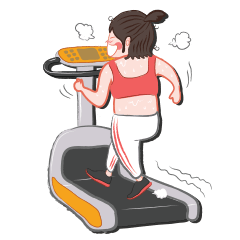 Premium
Piggy Fit

Amusing and sometimes agonising journey of a little chubby gal to become fit and healthy ever again!

Data pembelian dikumpulkan untuk laporan penjualan ke kreator konten.
Tanggal pembelian dan negara/wilayah yang terdaftar pada pembeli termasuk ke dalam laporan penjualan. Informasi yang dapat diidentifikasi tidak akan pernah disertakan ke dalam laporan.


Klik stiker untuk pratinjau.
© 2015 88graphichouse.com
Stiker Serupa