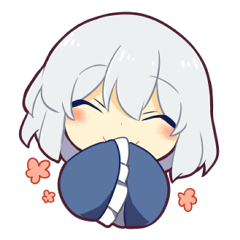 Premium
gurune

The Stickers which are usable by the daily life of the girl with blue eyes-Saju,the boy with blonde hair-Forte,and friend of them-Charon.

Data pembelian dikumpulkan untuk laporan penjualan ke kreator konten.

Tanggal pembelian dan negara/wilayah yang terdaftar pada pembeli termasuk ke dalam laporan penjualan. Informasi yang dapat diidentifikasi tidak akan pernah disertakan ke dalam laporan.


Klik stiker untuk pratinjau.
(c)2015 gurune
Stiker Serupa