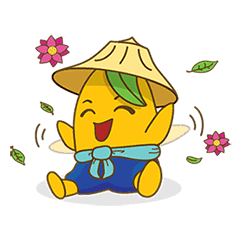 Premium
Pixify Studio

Hello I'm Nong Khao Mali, a little cute rice who will brighten up your day with the lively emotions. Let's download the set now.
Data pembelian dikumpulkan untuk laporan penjualan ke kreator konten.

Tanggal pembelian dan negara/wilayah yang terdaftar pada pembeli termasuk ke dalam laporan penjualan. Informasi yang dapat diidentifikasi tidak akan pernah disertakan ke dalam laporan.

Klik stiker untuk pratinjau.
© Pixify Studio, 2015
Karya Lain dari Pixify Studio
Stiker Serupa