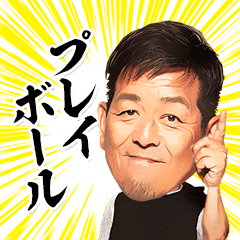 The original Giants closer "Sumi Mitsuo"

K-2 Co.,Ltd.

Sumi Mitsuo, who used to be a closer in Giants baseball team, is now on LINE sticker! A.K.A. "a man of new 8:30" let you touch base with your friends in talk!
Click a sticker for a preview.
Copyright © K-2 Co.,Ltd. All Rights Reserved.
Similar stickers