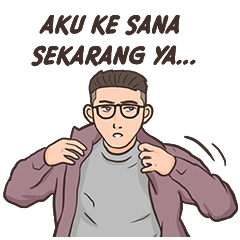 Premium
Segocha

Single and ready to meet single women near you? Take one or two of these flirting tips for a test-drive each time you go out and see what works for you!

Data pembelian dikumpulkan untuk laporan penjualan ke kreator konten.

Tanggal pembelian dan negara/wilayah yang terdaftar pada pembeli termasuk ke dalam laporan penjualan. Informasi yang dapat diidentifikasi tidak akan pernah disertakan ke dalam laporan.


Klik stiker untuk pratinjau.
© Segocha 2015
Stiker Serupa