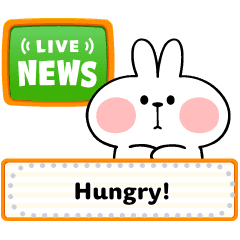 Message Spoiled Rabbit [ENG]

AKIRAMBOW

Spoiled rabbit message sticker. A set that is easy to use in various situations. Message stickers currently require LINE 10.3.0 and above for smartphones, and only work in chats. Check the help page for the latest system requirements.
Click a sticker for a preview. Click "Enter message" to try them out.
AKIRAMBOW
Similar stickers