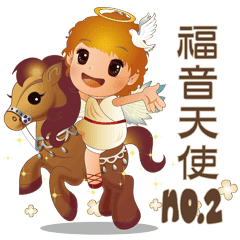 Angel Blessing No.2 - Life

Ya Wei, Wang

To bring you peace and joy of the Gospel Angel No.2 - life sticker,Very happy to meet again with everyone, come to download Gospel Angel enrich your life.
Auf Sticker klicken, um Vorschau zu sehen.
Copyright c 2015 by Ya Wei. All rights reserved.
Andere Sticker von Ya Wei, Wang
Ähnliche Sticker