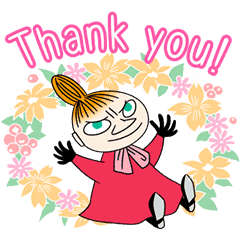 Animation only icon
Little My: Everyday Polite Stickers

Moomin Characters

Little My returns with a lovely set of stickers featuring polite messages perfect for your daily chats. Use them with friends, family, co-workers, or even brand-new pals! No matter the situation, you're good to go with Little My at your side. The rest of Moominvalley is here for the fun as well!
Cliquez sur les stickers à prévisualiser.
© Moomin Characters ™
Stickers similaires