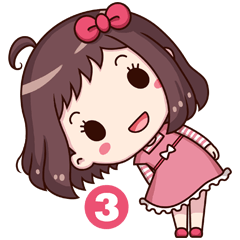 Premium
Ms.Red Bean 3 useful replies

ZhangSiYu

This time, we provide you some convenient stamp to reply!Reading some superfluous conversation, however, not knowing how to reply. Just let Red Bean help you!

Data pembelian dikumpulkan untuk laporan penjualan ke kreator konten.
Tanggal pembelian dan negara/wilayah yang terdaftar pada pembeli termasuk ke dalam laporan penjualan. Informasi yang dapat diidentifikasi tidak akan pernah disertakan ke dalam laporan.


Klik stiker untuk pratinjau.
Copyright © 2016 ZhangSiYu
Stiker Serupa