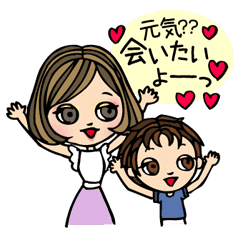 It can be used! Mama's Sticker!

All Right Co.,Ltd.

Mama's sticker. A bear of children and a stuffed animal appears, and it's also a cheerful sticker. It was made the sticker I tend to use for a friend and a dad.
Click a sticker for a preview.
Copyright(c) 2016 All Right Co.,Ltd.
Similar stickers