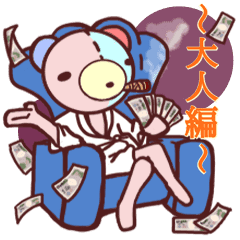 Daily life of a bear ~Adult life~

na-na

third bullet! I wonder What is an adult? money? work? Or love? I think we need Even breather once in a while! It was such a day-to-day life in the sticker.
Click a sticker for a preview.
Copyright © 2016 akina-na All Rights Reserved.
Similar stickers