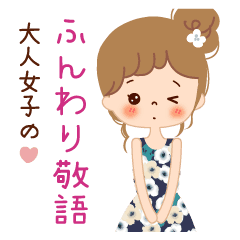 Of the adult girl is an honorific softly

karin

It is the sticker which I am usable to the superior person, senior, boss by the honorific that I did softly that it is easy to speak, and is convenient.
Click a sticker for a preview.
Copyright(C)2016 Karin All Rights Reserved.
Similar stickers