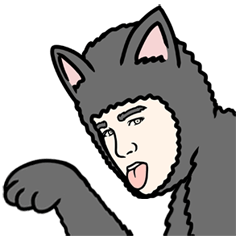 Premium
otokonokoto

Mens, first! Send stickers! All the good-looking men from the famous tower game [otoko tower]turned into stickers!Be handsome with simple English wordings!

Data pembelian dikumpulkan untuk laporan penjualan ke kreator konten.
Tanggal pembelian dan negara/wilayah yang terdaftar pada pembeli termasuk ke dalam laporan penjualan. Informasi yang dapat diidentifikasi tidak akan pernah disertakan ke dalam laporan.


Klik stiker untuk pratinjau.
©NINJAWORKS
Stiker Serupa