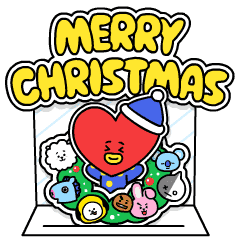 Animation only icon
BT21: Winter W-ooh La La!

BT21

The most wonderful time of the year is nearly upon us! Who better to spread some Christmas cheer than BT21? From the lovable to the downright adorable, BT21 has got you covered this holiday season!
Cliquez sur les stickers à prévisualiser.
©BT21
Stickers similaires