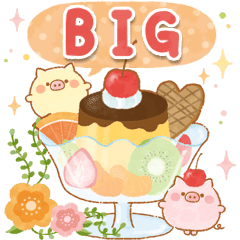 BIG sweets and Cute little piglets

C MUSIC Corp.

A cute sticker with big sweets and cute little piglets! A lot of everyday words. that adult women can use every day. Cake, healing, mini pig, greeting, birthday These stickers will show up extra large in chats.
Click a sticker for a preview.
©C MUSIC
Similar stickers