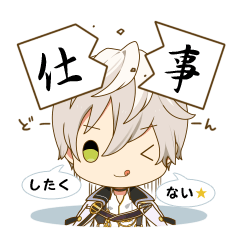 Premium
Movic Co.,Ltd.

Tsukino talent agency comprehensive app stamp of "Tsukino park" appeared!Became the easy-to-use balloon stickers"Tsukiuta."

Data pembelian dikumpulkan untuk laporan penjualan ke kreator konten.
Tanggal pembelian dan negara/wilayah yang terdaftar pada pembeli termasuk ke dalam laporan penjualan. Informasi yang dapat diidentifikasi tidak akan pernah disertakan ke dalam laporan.


Klik stiker untuk pratinjau.
(C)TSUKIPRO (C)TSUKIUTA.
Stiker Serupa