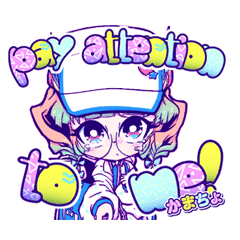 Hara and Aki : Pop Twin's Cute Slang

studio SWIMS

How do you say " Pay attention to me! " In Japanese? Let the twins, Hara and Aki, show you how to text with cute and trendy Japanese phrases!
Click a sticker for a preview.
studio SWIMS All rights reserved.
Other stickers from studio SWIMS
Similar stickers