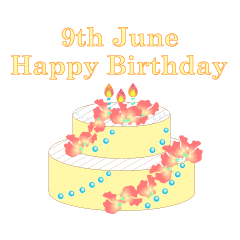 366 Days [ Happy Birthday ] BR ver. 05

sayari ya bluu

Today will never come again. It's the only day you've got. Let's say Happy Birthday to your friends. These cakes are made of Birthday colors & Flowers & Jewels.
Click a sticker for a preview.
Copyright © sayari ya bluu All Rights Reserved.
Other stickers from sayari ya bluu
Similar stickers