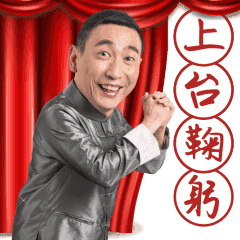 Animation & Sound icon
The versatile Amid 'Shao-Ching Sung

Amid Sung

With his multiple talents and innate gift for mesmerizing people with wit and charm, Amis actor Shau-Ching Sung is here to liven up your LINE chats too! What are you waiting for? Share this set with your friends today!
相关贴图