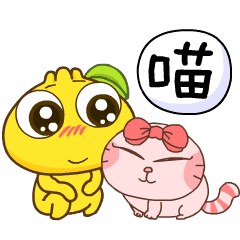 Animation only icon
Meow! Cat Lovers! -Momo Cat & Gama

HaStars

If you are a Cat Lover, then these are the stickers for you! Momo cat is totally laid back! She is awesome! She can be sweet, angry, jealous, and happy!
Click a sticker for a preview.
HaStars Technology Co., Ltd.
Similar stickers